Tinker, Tailor, Soldier, Spy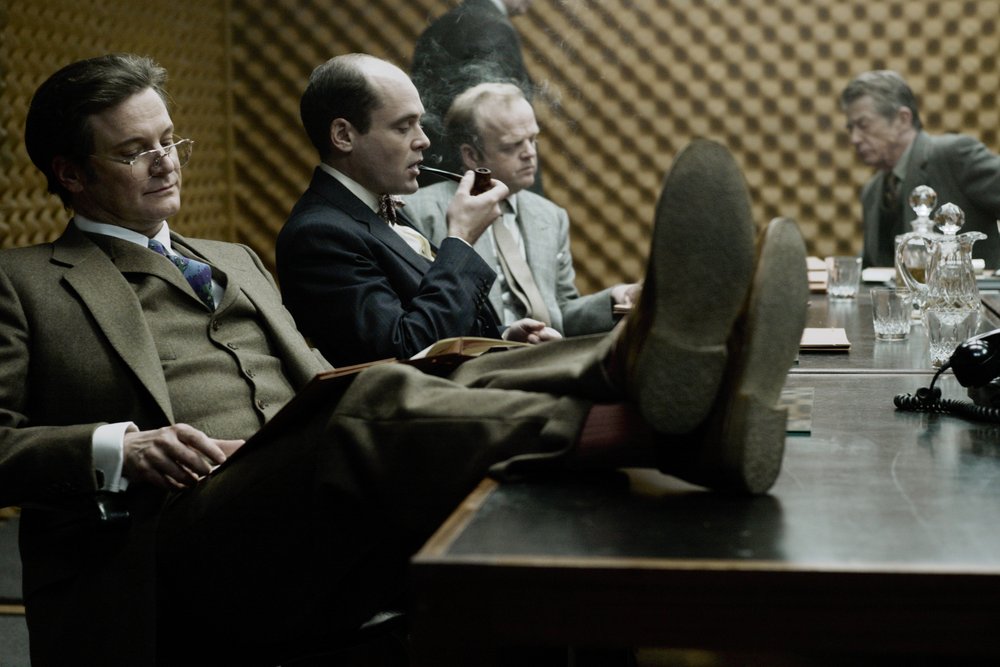 Section: MEDIA – Between the Lines
Great Britain, France, Germany
2011 / 127 min
Director: Tomas Alfredson
Cast: Gary Oldman, Colin Firth, Tom Hardy, John Hurt, Toby Jones, Mark Strong, Benedict Cumberbatch
English with Czech subtitles
Contact: Aerofilms

There are traitors in the British Secret Service.
Right in the highest positions. This is the beginning of the thriller based on an eponymous book by John le Carré, a master of the 20th century espionage literature. It is the year of 1973 and the British Secret Service MI6 are trying to find a Soviet spy within their organization and keep the United Kingdom safe. George Smiley (Gary Oldman) is called up from an early pension to detect "the mole". The list of the traitors is reduced to four and Smiley has just one task – to point at the one who compromises the British Secret Service. Is it ambitious Percy Alleline (Toby Jones) who was given a codename "Shoemaker"; politely self-confident Bill Haydon (Colin Firth) with a nickname "Tailor"; brave Roy Bland (Ciarán Hinds) named "Soldier"; constantly smoking Toby Esterhase (David Dencik) presenting himself as "Pauper"; or Smiley himself registered as "Beggar"? You can trust only the best spy. But who is it? And whose side is he taking? The classics which changed an espionage drama. Directed by Tomas Alfredson (Let the Right One In), music composed by Albert Iglesias (the composer of the most films by Julio Medem and Pedro Almodóvar)
Awards: BAFTA Awards 2012: Best British Film, Best Adapted Screenplay. European Film Awards 2012: European Production Designer. Hollywood Film Awards 2011: Composer of the Year. Stockholm FF 2011: FIPRESCI Prize. Palm Springs IFF 2012: International Star Award. Irish Film and Television Awards 2012: Best International Film. Three nominations for Oscars and many other prizes.

Program